3 Easy Tips for a Sustainable Holiday
We've all seen the aftermath that follows a major holiday–piles of glittery, crumpled wrapping paper, mangled bows and tangled ribbon strewn on the floor. Sound familiar? 
While the holidays may be the most wonderful time of the year, they're also the most wasteful time. According to data from the Clean Air Council, 5 million additional tons of trash are generated during the holiday season in the U.S. alone. That's a lot of trash!
What can you do to help? Here are 3 ways you can make this holiday season as eco-friendly and waste-free as possible: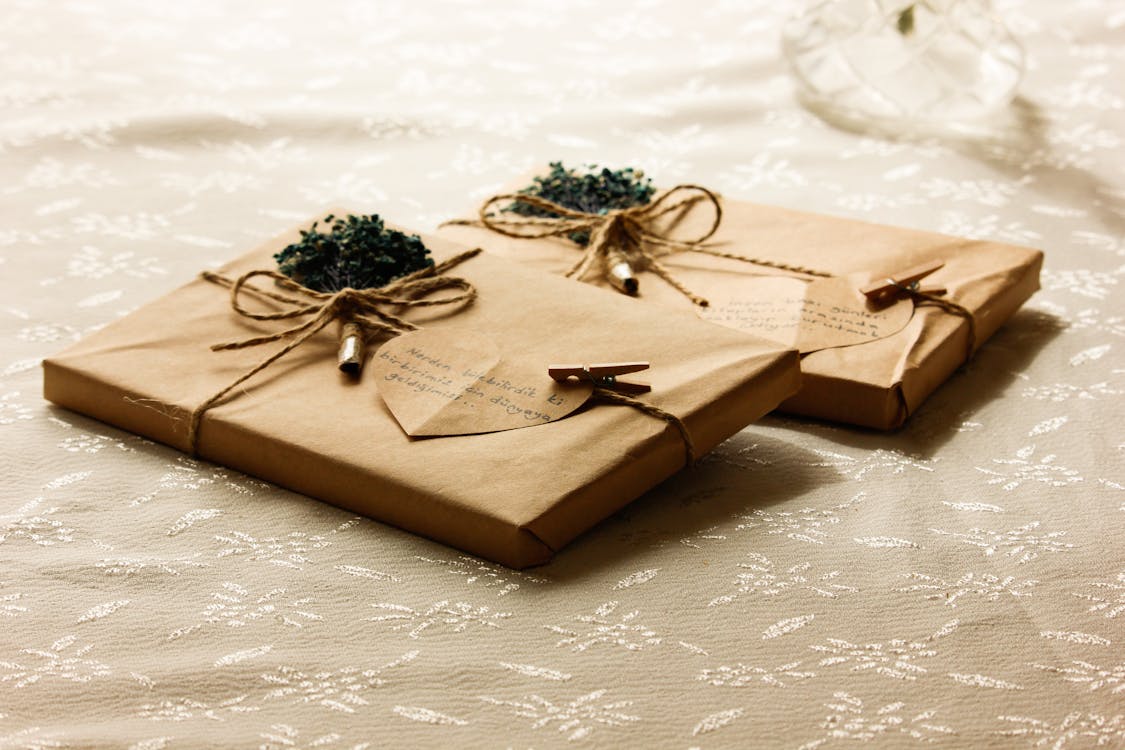 1. Choose sustainable gift-wrap
Although sparkly, glossy wrapping paper might be the most eye-catching option, it's also the most harmful for the environment. Many people don't realize where gift wrap actually goes after the presents have been unwrapped. (Hint: It's straight to the landfill). Most wrapping paper can't be recycled, due to being caked with glitter, lined with plastic, or containing copious amounts of dye and other chemicals. 
Changing the way you wrap presents is one of the best ways you can reduce waste this holiday season. Here are some ideas: 
Use craft paper:
Craft paper is both recyclable and biodegradable. It could be Kraft, newspapers, or any paper that is naturally made. Not only is it one of the best alternatives to wrapping paper, it's easy to find in stores and budget-friendly.


Use what you already have: Re-using is always the best option. You also use less resources and energy than buying new. A fabric scarf in the back of your drawer, a tote bag you don't use anymore, or a sheet of newspaper are just a few examples of wrapping materials you probably already have on hand. 


Instead of plastic bows, add natural elements:
Incorporate natural touches, such as a sprig of holly, dried orange slices, or pinecones as an eco-friendly way to replace traditional plastic bows or decorations.


2. Choosing environmentally conscious products
Another simple change you can make this holiday season is choosing to consciously holiday shop. Supporting environmentally friendly, ethically conscious businesses is a great way to help protect the environment, reduce emissions, and stand for animal and human rights. 
Below, we've gathered a list of brands that are ethically conscious and environmentally friendly:
3. Choose zero or low waste options
Besides wrapping and shopping sustainably, there are many simple substitutions you can make to reduce, or even eliminate, overall waste this holiday season. Some examples include:
Sending virtual holiday cards instead of paper ones, we have one here!
Buying locally harvested food (helps reduce carbon emissions produced from shipping food)
Gifting experiences or consumable goods instead of traditional gifts
Choosing a real tree over a synthetic one (synthetic ones are often made with chemicals that are harmful for both you and the environment)
With a little creativity and a few simple changes, it's easy to reduce waste and choose sustainability this holiday season, and these small changes can make a big impact. What ideas do you have for choosing more environmental options during the holidays? Let us know in the comments below!
References:
huffpost, legalshred.com, shopedify, good with money